Get the latest news in the August 2020 Ed Powers Newsletter Real Estate Update
For the complete August 2020 Newsletter Click here
Newsletter Content Index:
It's All About The 'Burbs: In A Time Of Pandemic, More Young Families Are Fleeing The City For The Country
Scoffers label it, 'panic-moving.' Others call it common sense. Wherever you stand, there is little doubt that, as the pandemic continues to surge, the flight of families from city to suburbs is picking up steam across the nation.
"Young New York couples typically put off a move to the suburbs until after the birth of their second child," said Elizabeth Nunan, president of Houlihan Lawrence, a leading New York residential brokerage. "It gives them time to save some money and enjoy the perks of city living until the need for space and the cost of childcare make the family-friendly suburbs a better choice."
But circumstances
have flipped the concept on its ear.
"Living in the epicenter of the coronavirus pandemic left most New Yorkers justifiably fearful," Nunan said. CONTINUED >>>
Preparing Your Home for Sale During the Pandemic
Despite the ongoing coronavirus pandemic, the real estate market must go on. Homeowners still need to sell, house-hunters still need to buy, and real estate agents still need to make a living. But the typical home selling process involves frequent contact with strangers—which is not recommended during this time of social distancing.
By now, you're probably getting pretty good at making adjustments in your everyday life to protect the health and safety of yourself and those around you. Along the same lines, there are steps you can take to show your home to potential buyers without risking your health or hurting your chances of a sale. Here are some tips to prepare your home for sale in the coronavirus CONTINUED >>>
Thinking of a Remodel? Here Are Your Financing Options
Should You Refinance From An FHA Loan To A Conventional Loan?
For many first-time buyers, a Federal Housing Administration (FHA) loan is the prudent—and often the only—choice for a mortgage. With the flexible credit and low down payment requirements, an FHA loan makes it easier to qualify than almost any loan out there.
However, the ongoing private mortgage insurance (PMI) you have to pay when you have an FHA loan makes your monthly payments more expensive. And, unlike a conventional loan, which allows you to remove your PMI at a certain point, you can never get rid of it with an FHA loan—even when you have tons of equity in your home. So, with rates at historic lows, should you refi out of your FHA loan to a conventional loan? We're looking at the pros and cons.
Pro: You can get rid of private mortgage insurance (PMI) "FHA loans require certain provisions which sometimes place a heavy burden on a homeowner's budget, often in the form of premiums paid for mortgage insurance," said PennyMac.
That mortgage insurance on an FHA loan ranges from .45–1.05% of your home loan amount every year. On a
CONTINUED >>>
Read about the events shaping the Real Estate market today, find current interest rates, or browse the extensive library of advice and how-to articles written by some of the top experts in Real Estate. Updated each weekday.
More Articles
Mortgage Rates
U.S. averages as of August 2020: 30 Year Mortgage Rates Push Lower
30 yr. fixed: 2.99%
15 yr. fixed: 2.51%
5/1 yr. adj: 2.94%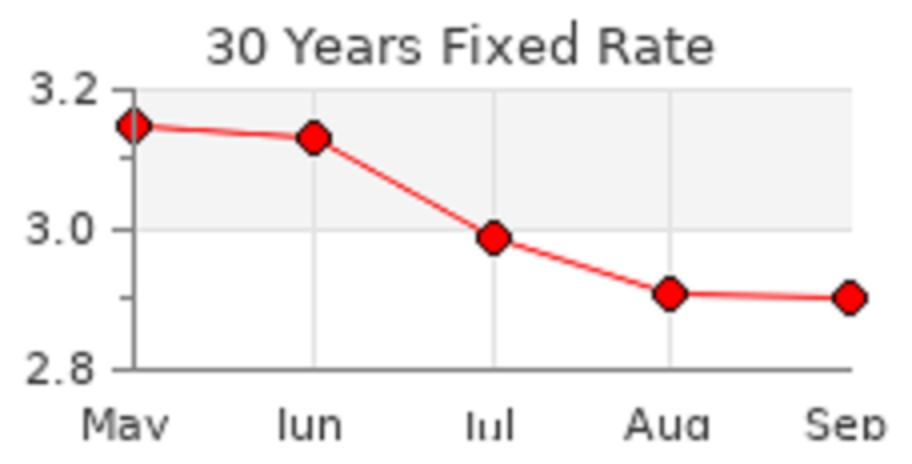 Message me if your thinking about buying or selling a Fort Collins or Loveland home at m.me/EdPowersRealEstate

Ed Powers Real Estate 970-690-3113 ed@EdPowersRealEstate.com www.EdPowersRealEstate.com