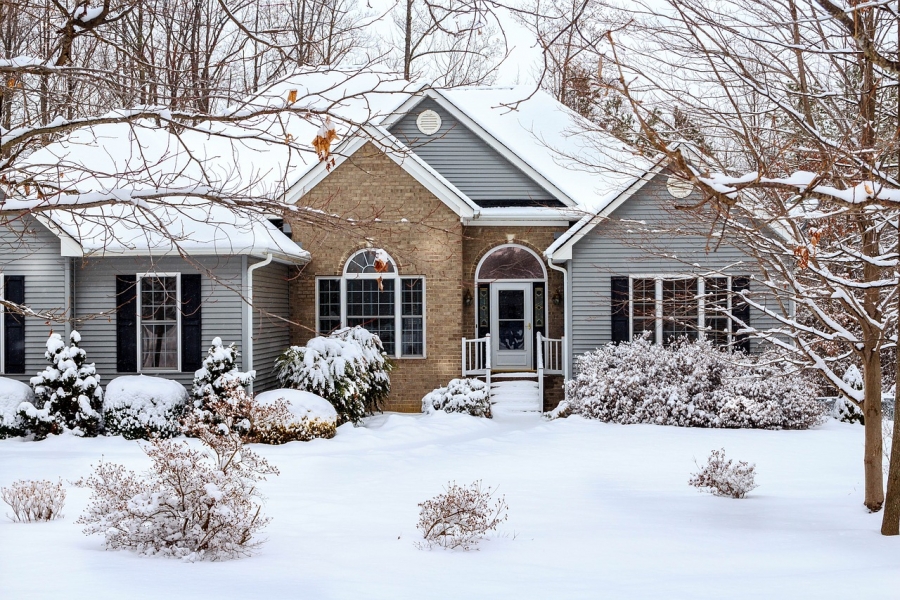 People often say that trying to sell a home in winter is a lot more challenging than selling the same home in summer; but the thing is, there are plenty of notable advantages when selling a home during the colder months. For instance, there would be fewer available homes in the market plus people make new home purchases year-round, so there is no shortage of buyers. Selling in winter also means that you can showcase your home's family-friendly atmosphere and cosy charm a lot better. Below are some tips on how you can achieve this.
A Welcoming Entryway
Your front door is the first part of your home that prospective buyers would see so how welcoming it looks plays a huge part on making a positive first impression. Christmas lights, a wreath, or a garland lends a beautiful touch. Plant urns with lots of festive greenery and tuck in some silver ball ornaments, boughs of holy and pine, and add some gold, red, or green ribbon for a very chic and cosy look.
Make the Good First Impression Last
It only takes the first 10-15 minutes to make a lasting good impression. Make it a point to ensure that the home has heat on when you have a scheduled viewing (very important for unoccupied homes). You'd want someone to feel at home and want your home to be theirs!
Create A Warm Ambiance
Light candles, have bowls of potpourri in main rooms (vanilla and cookie scents are a safe bet). A pot of simmering cider on the stove is particularly great on very cold days.
Don't Forget to Protect the Floors
Wet and snowy boots won't do your carpets and floors any favour. Make sure that you have a rubber mat by the main door plus a couple of comfy house slippers for prospective buyers to slip into. It will also make them feel more welcome so win-win!
Use the Fireplace
Whether you have a wood burning fireplace or a gas one, a glowing warm hearth is always a nice touch when you have a viewing.
Decorate for the Holidays
A common mistake of people selling their property in winter is not decorating for the holidays. Have some poisenttias all over the house, add pine garlands to mantels and banisters, and put up a Christmas tree or a menorah. It will invoke a positive emotional response for most people.
Don't Forget the Exterior
Just because the outside is likely to be covered in snow does not mean that you can forget about it. Washing siding and paintwork with soapy water when it is not too cold can make a world of difference, more so because winter's dim days can highlight grime as though it is under a spotlight.
Manage the Foliage
Trim tree branches and shrubs so they don't end up obstructing entrances and walkways. Pruning trees and shrubs won't hurt them and will make shoveling snow easier. Remember that if a visitor slips or hurts himself or herself on your not-so-well-maintained property, you'll be held liable; so get to tending to your home and make it as attractive and as safe as possible to potential buyers.
Message me if your thinking about selling your Fort Collins or Loveland home at m.me/EdPowersRealEstate

Ed Powers Real Estate 970-690-3113 ed@EdPowersRealEstate.com www.EdPowersRealEstate.com