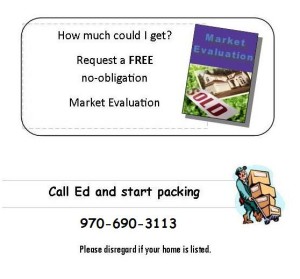 Http iframes are not shown in https pages in many major browsers. Please read this post for details.
Garage Sale Still a Good Way to Move
Because of internet availability the once popular yard sales are no longer temporary front yard retail operations. Thanks to on-line auctions like e-bay, craigslist and others, the garage sale is becoming a thing of the past. But you can still have a profitable parting of the way with a lot of your stuff using the traditional yard sale.
Now is a good time to de-clutter and the good moving folks at North American Van Lines offer these suggestions for a well- planned and profitable sale:
1. Timing – Avoid holiday weekends. Many potential customers will be out-of-town and others will be afraid to venture forth because of the extra traffic. Start early, say 8 a.m. But be prepared for people to arrive even earlier than that. The "professionals" like to beat everyone else to the punch.
2. Permits – Some jurisdictions require their permission to hold yard sales. Others dictate exactly how and where streets signs can be posted – and perhaps more importantly, when they must be removed.
3. Advertising – Yard and streets signs are only part of the equation. Following the local rules, put up your largest posters on high-traffic roads and make sure you have all the avenues to your place covered. Run ads in the local daily, weekly and Pennysaver, and post some information on your community website.
4. Neighbors – At the very least, warn people on both sides of you that the neighborhood is about to be invaded. But also consider a block sale. Multiple sales on the same street sometimes boosts turnout.
5. Change – Have plenty of it on hand, not just coins but small bills, too. And have a calculator nearby so you can do the math more quickly.
6. Power – If at all possible, have an electric cord handy so your customers can turn on your electronic items. People will want to confirm these items run properly.
7. Helpers – Enlist the entire family, including the kids. But try to keep their hands out of the cash box. One adult should be assigned to collect money.
8. Traffic – Place your best stuff near the street to attract passersby, and display everything else up nice and neat. Curb appeal counts.
North American has lots more information and suggestions on garage sales, including what to sell, advertising, and some suggestions on pricing to help ensure a smooth successful sale. www.northamerican.com/moving-help/garage-sales .
Getting Your Move On
So you are on your way to selling one home and buying another. Now you will need to move your stuff.
Getting you move on means you need to get know what it will take to get up to speed, so the more you know the smoother your move.
The American Moving and Storage Association www.Moving.org and the Federal Motor Carrier Safety Administration www.fmcsa.dot.gov have some more information that will help you get your move on.
There is a lot more to a move than selecting a mover and signing over care of your goods.
You can smooth the move if you:
1. Sit down, take a breather, read the contract before signing.
2. Stay in contact with the mover while in transit and tell the mover how to reach you at the destination. If the mover can't reach you at the destination, your goods may have to be stored adding to your cost.
3. Be on hand when movers arrive on moving day to discuss packing and delivery arrangements. Have beds stripped and ready for packing, but let the moving crew disassemble items.
4. Movers must acknowledge receiving the claim within 30 days and deny the claim or settle within 120. When making a claim, keep in mind the amount of liability that you declared on your shipment. If the value you declared was $10,000, the mover's maximum liability is $10,000.
5. Report losses and damage immediately. If goods are damaged or lost, report this promptly and in detail on the driver's copy of the inventory sheet before signing. For damage found after unpacking, you must file a claim within nine months after delivery.
6 Buy extra insurance if necessary. All interstate household goods shipments move under a very limited liability of 60 cents per pound. Without additional coverage, for example, if a 10-pound stereo component worth $1,000 is lost or destroyed, your mover is liable for a pittance — only $6 (10 pounds times 60 cents). Full replacement value coverage is the most comprehensive protection available.
7. Resolve disagreements before signing off on the driver's inventory. Make sure you get legible copies of the inventory and that all items are numbered. See to it that valuable items are listed separately.
8. Start soon if you are packing yourself. Remember, movers aren't liable for items you packed but packing non-breakables, like clothes and bedding can speed things along.
9. Be flexible. You may be asked to select several consecutive days for loading, and a second series of dates for delivery. This gives the mover flexibility to work to keep on schedule.
10, Be present when goods are packed. Professional packing is crucial. Schedule the mover to pack a day or two before loading the van.
11. The not-to-exceed estimate — sometimes called "guaranteed price" or "price protection" — is based on a binding estimate or actual cost, whichever is lower. Like a binding estimate, it must be in writing and is binding on the mover. The driver cannot collect more at destination before unloading.
12. A non-binding estimate comes with no guarantee. Final cost is determined after your shipment is weighed and certified. Certified weighing could exceed the estimate. However, the driver cannot legally demand payment for more than 110 percent of the non-binding estimate before unloading. You then have at least 30 days to pay remaining charges.
13. Understand binding and non-binding estimates. Binding estimates guarantee the estimate for the move based on items moved and services listed on the estimate sheet. Items or services added later could result in higher charges. Once the mover arrives at destination, the driver cannot ask you to pay more than the binding estimate before unloading unless you added items or services not included in the estimate.