Get the latest news in the October 2020 Ed Powers Newsletter Real Estate Update
For the complete April 2020 Newsletter Click here
Simple Ways to Start Investing in Real Estate in 2021
New vs. Existing Homes: Which Should You Buy?
How to Handle Your Home Sale Falling Through
How to Handle Your Home Sale Falling Through Selling a home can be an emotional and stressful experience. Then, finally, you find a buyer and you feel a huge sense of relief. You're ready to pack up and move on.
      What happens if your contract doesn't actually make it to closing, however?
      It's easy to feel defeated and emotionally pretty upset, but you can bounce back.
      Understand Why It Fell Through One of the big things you need to do to move forward is get a handle on why your deal fell through. This is important so you can prevent it from happening again.
      Contingencies are what protect a buyer from running into often unpleasant surprises.
      A few reasons why home sales fall through include:
      • A home inspector finds something that would be expensive for the buyer to repair.
• Your home appraises for less than the sale price.
• There's an open lien on your property uncovered by a title search.
• Your buyer's financing falls through.
      Initially, if
CONTINUED >>>
Read about the events shaping the Real Estate market today, find current interest rates, or browse the extensive library of advice and how-to articles written by some of the top experts in Real Estate. Updated each weekday.
More Articles
Mortgage Rates
U.S. averages as of April 2021:
30 yr. fixed: 3.17%
15 yr. fixed: 2.45%
5/1 yr. adj: 2.84%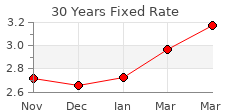 Message me if your thinking about buying or selling a Fort Collins or Loveland home at m.me/EdPowersRealEstate

Ed Powers Real Estate 970-690-3113 ed@EdPowersRealEstate.com www.EdPowersRealEstate.com